Meredith and Paul gutted their old guest bathroom due to some water damage and started from scratch. The lighthouse prints were the inspiration pieces for the bathroom. Meredith did all the decorating with suggestions from my friend, Charlene, and my mom on placement of accessories.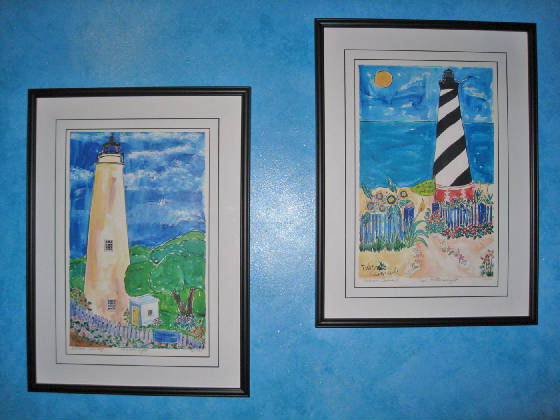 These signed, numbered prints by Deborah Cavenaugh inspired the bathroom decor
See more from the artist, Deborah Cavenaugh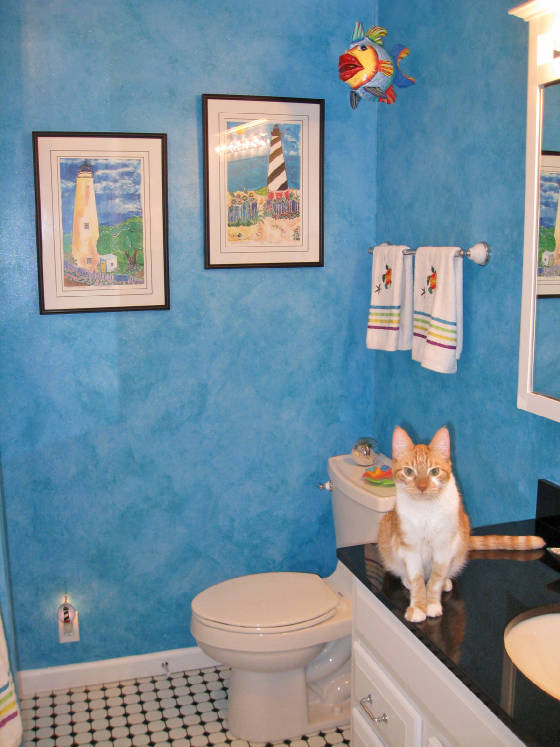 Here's what you see when you step inside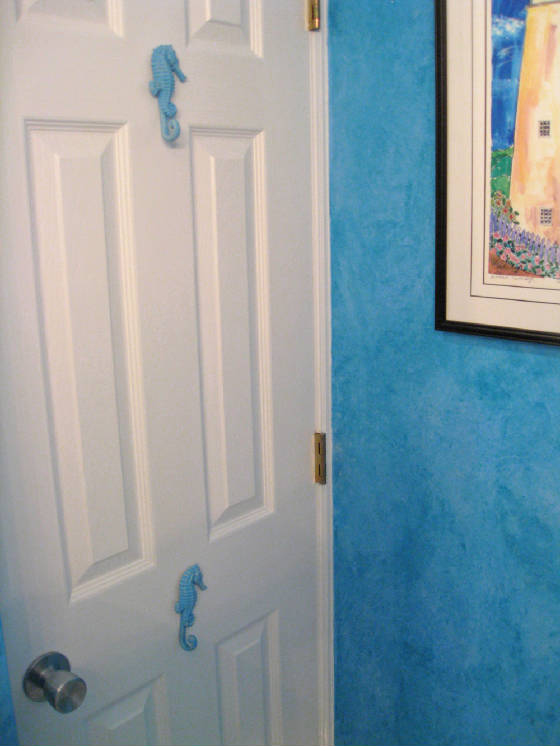 the closet door in the left corner with cast iron seahorse hooks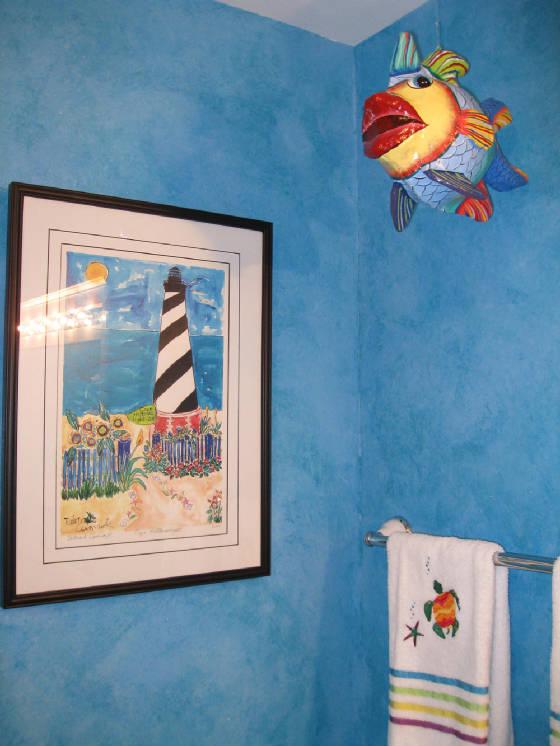 a close up of the right corner with towel, print, and fish hanging from the ceiling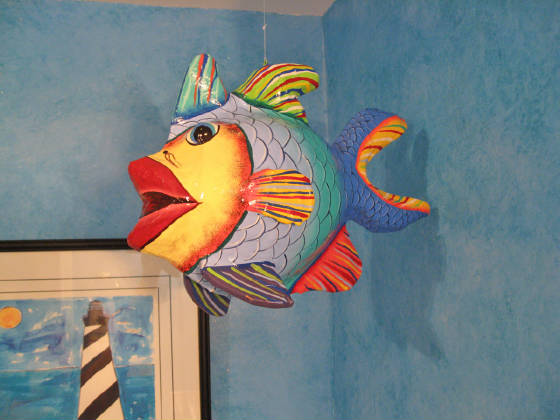 I got the fish at "Shore Decor" in Morehead City
tile floor with lighthouse nightlight, also from "Shore Decor"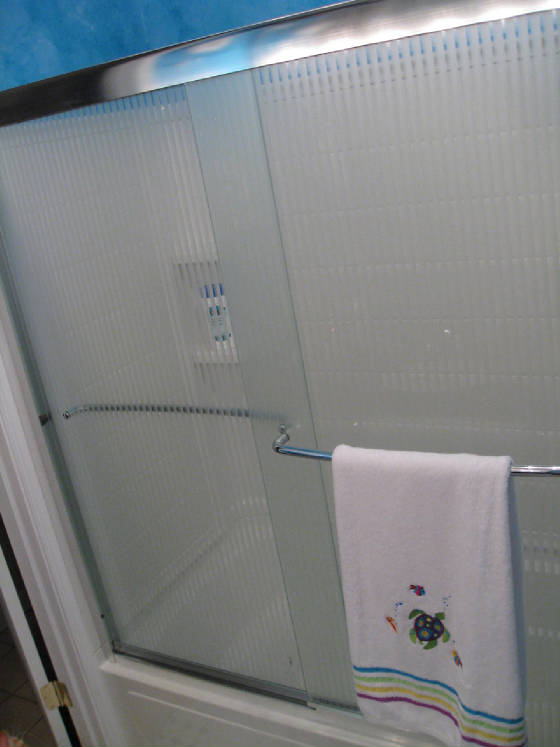 shower doors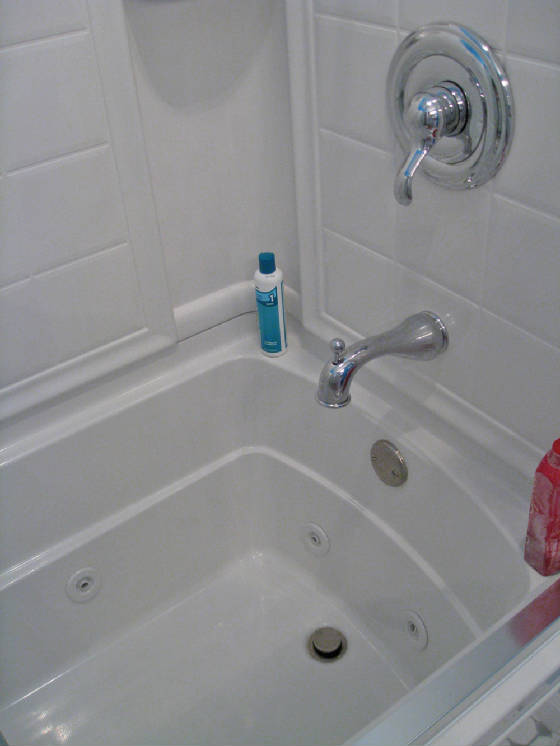 tub with jets and Victorian inspired chrome fixtures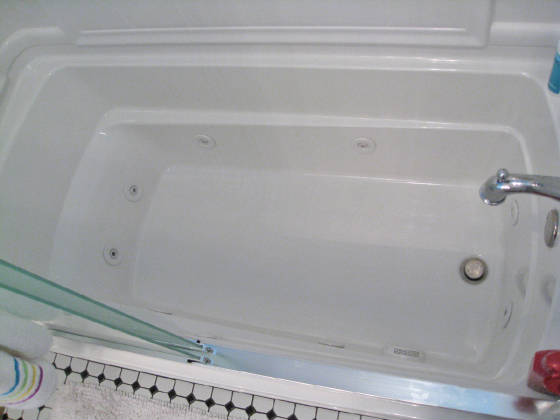 a little wider than a standard tub, 8 whirlpool jets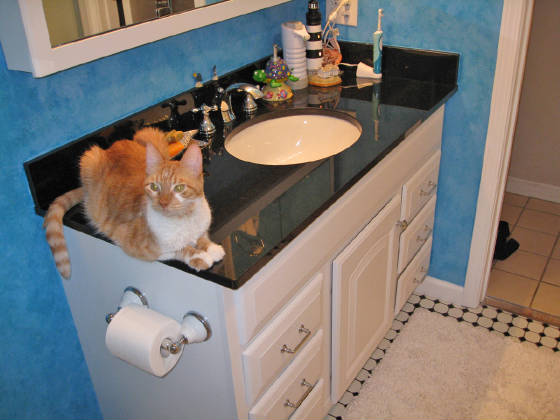 the vanity, 4 feet wide, black granite top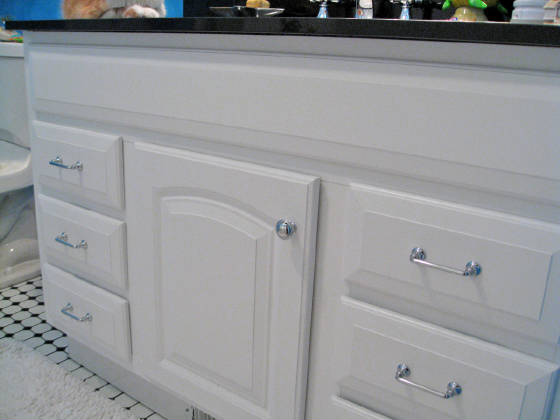 the front of the vanity with Victorian inspired chrome pulls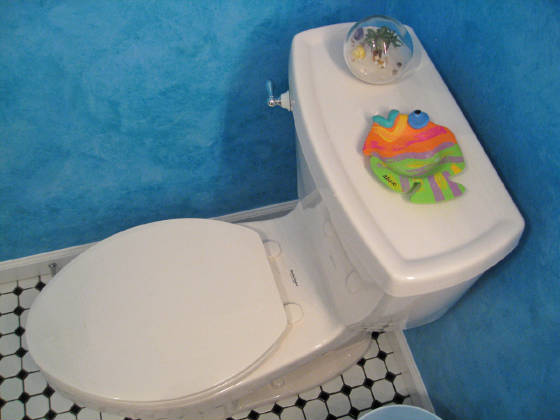 the little fish on top came from "Carolina Creations" in New Bern, signed by the artist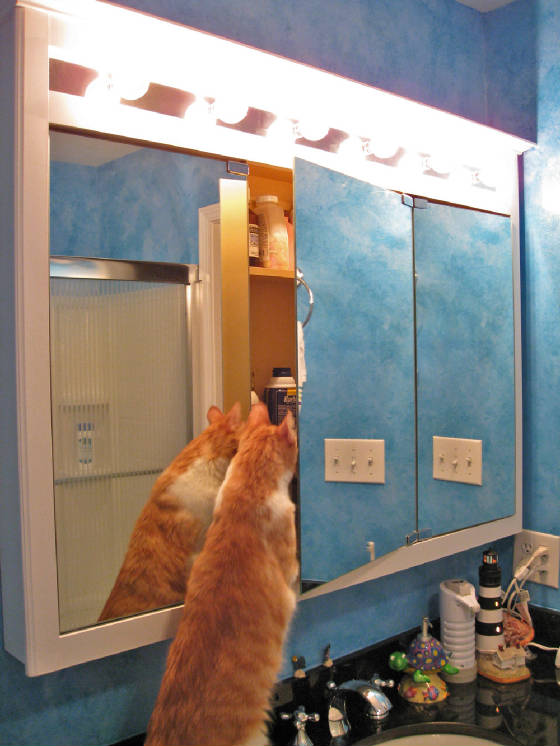 Haggis is showing you the inside of one of the cabinets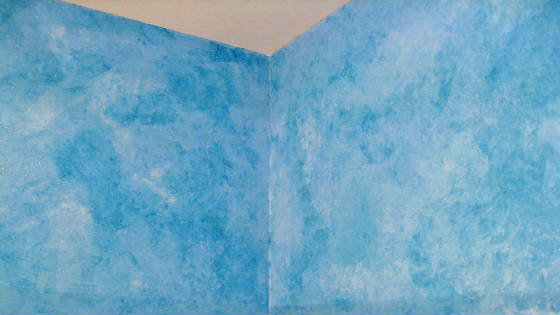 I did the faux painting with the sparkle glaze on top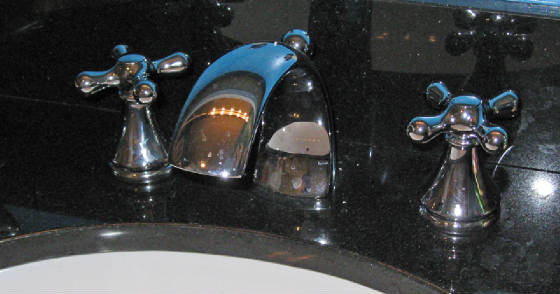 Victorian inspired chrome faucet with modern flair
bath towel
I purchased these "Turtle Time" towels from "Home Emporium" in Morehead
hand towels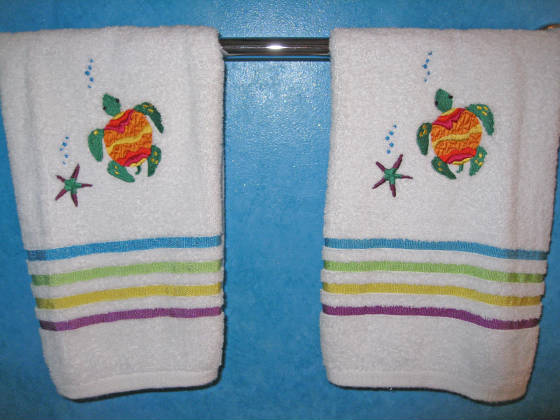 All these towels were a terrific bargain!! And I love the colors!!
fingertip towels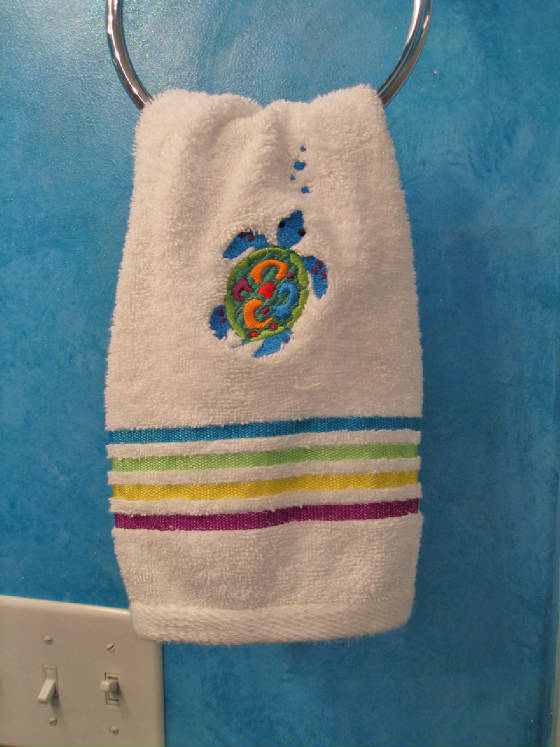 The turtles on each of the 3 sized towels are different!