triple lentil pendant necklace below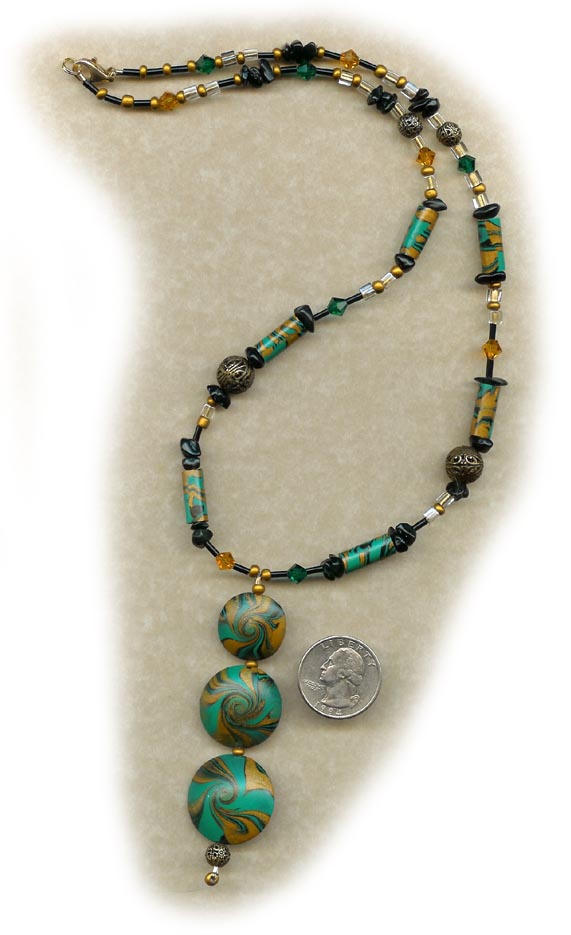 mix of beads including crystals, stone chips, glass, antiqued brass
 

My friend Rosalin O'Rear, an art teacher from Georgia, came to visit me this summer. She and I made this necklace together, but Roz did most of the work. She made the jellyroll cane and I made the checkerboard cane. She worked on the beads and put the necklace and earrings together. We had a great time working together!

 


These pens use a polymer clay technique called "mokume gane" (with accute accents over the e's).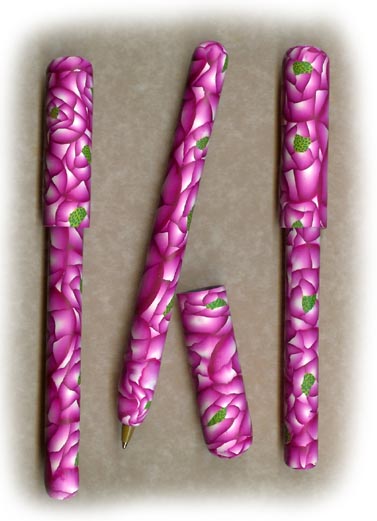 These three rose pens were made as gifts to give to three special parent volunteers at my school
 
 

Ckeck back often for more new items.

 
If you see anything you like, you may contact me at: pinserra@cox.NOSPAMnet. (Simply leave out the NOSPAM)

If you are interested in learning more about polymer clay, check out the new LINKS page.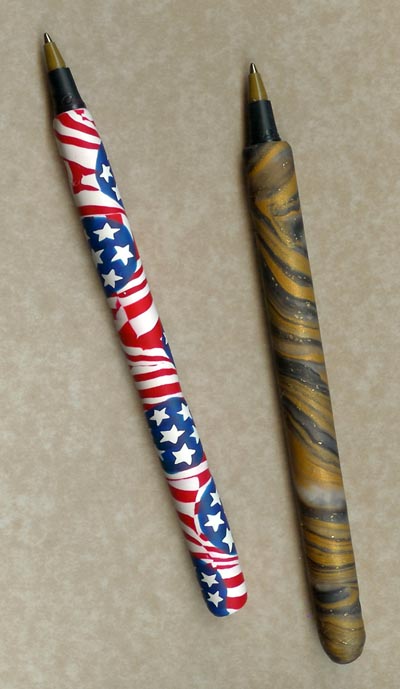 Pens! Yes, they really work!