patriotic pendant and beads necklace
polymer clay pendant and beads with sterling silver and glass beads
patriotic watch!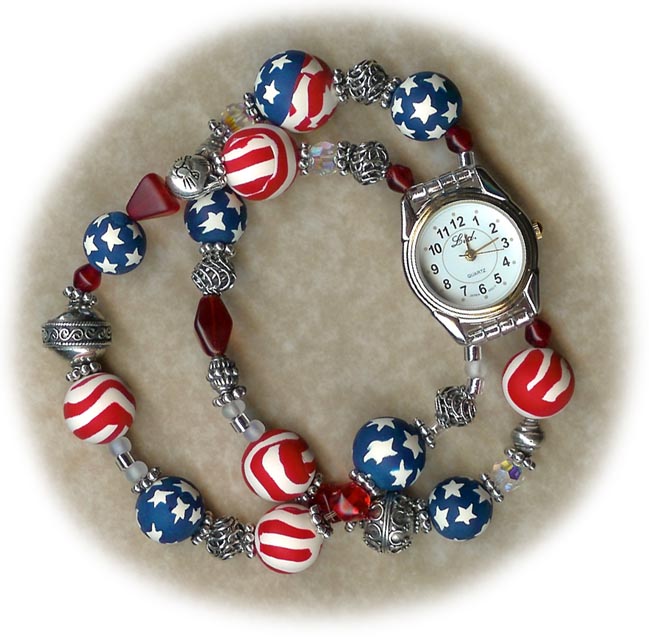 polymer clay beads, sterling silver bead, one CAT BEAD (Truffle's idea!)
badge holder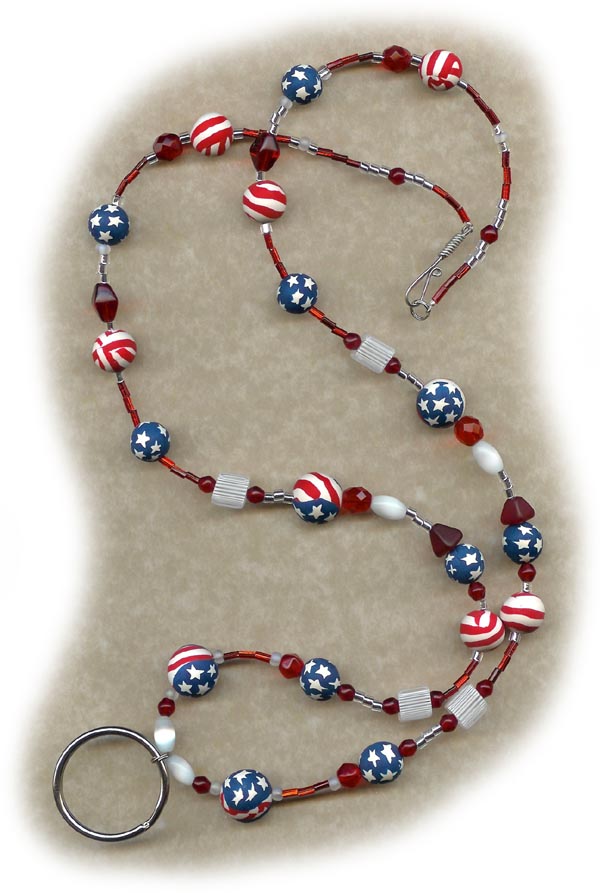 patriotic polymer clay beads and various glass beads
Fun Valentine necklaces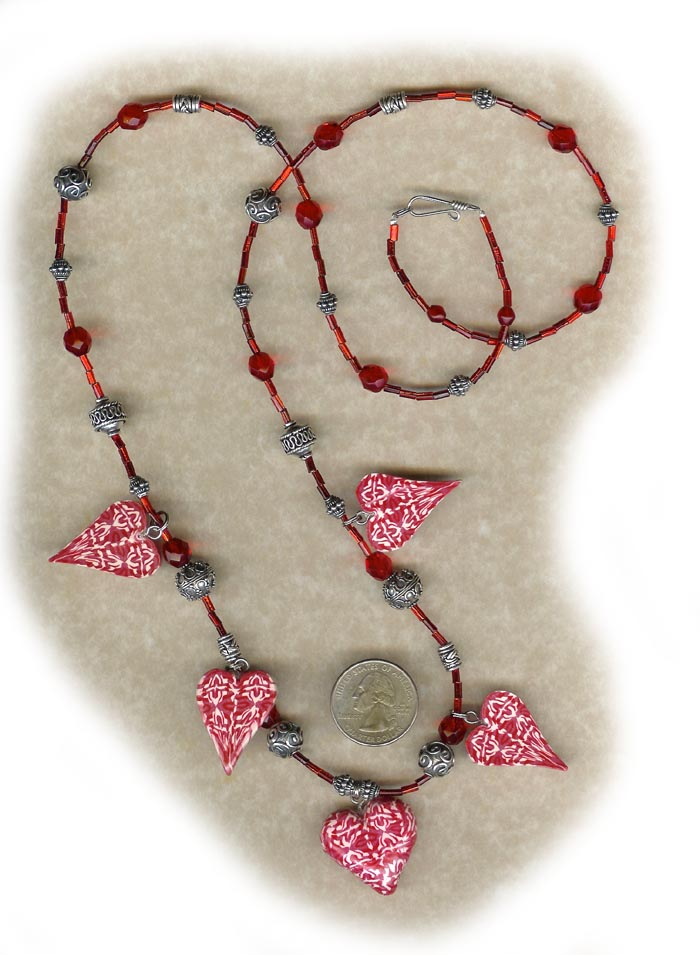 Happy Valentine's Day!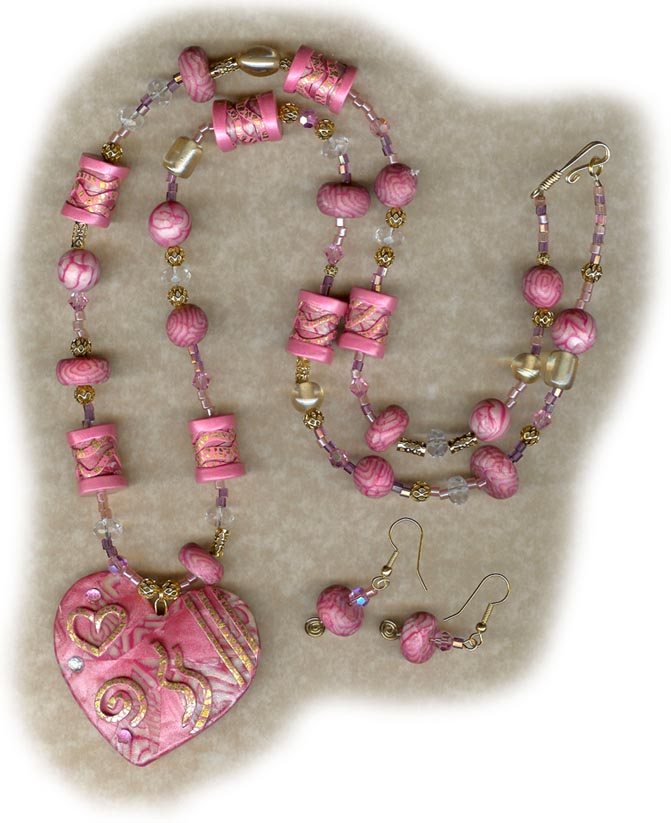 See a close up of the pendant below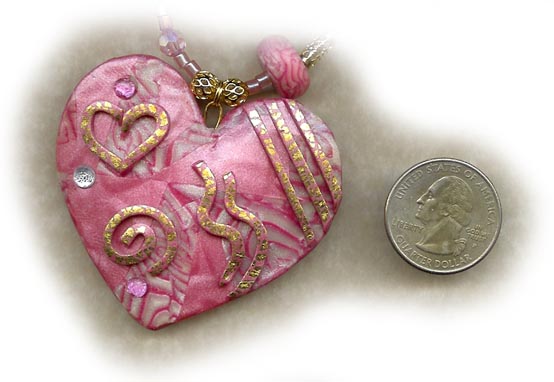 made with cane work, mica shift, and gold leaf
flip side of the same pendant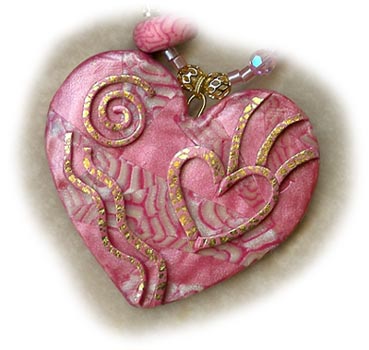 mokume gane cat with mixed beads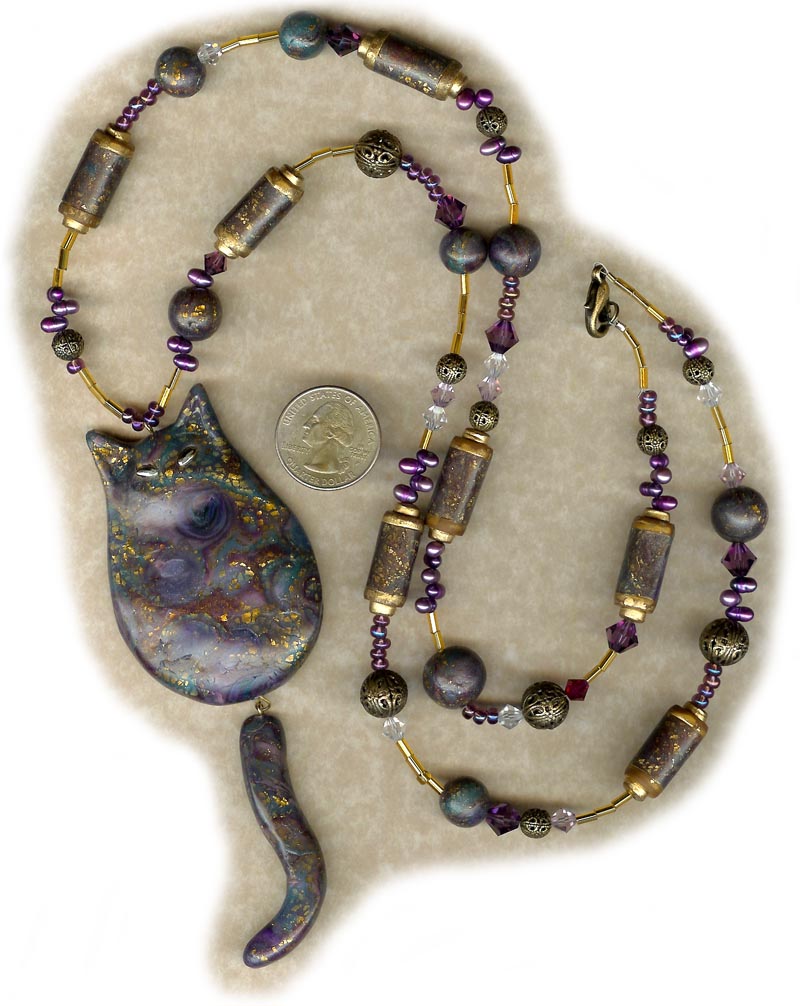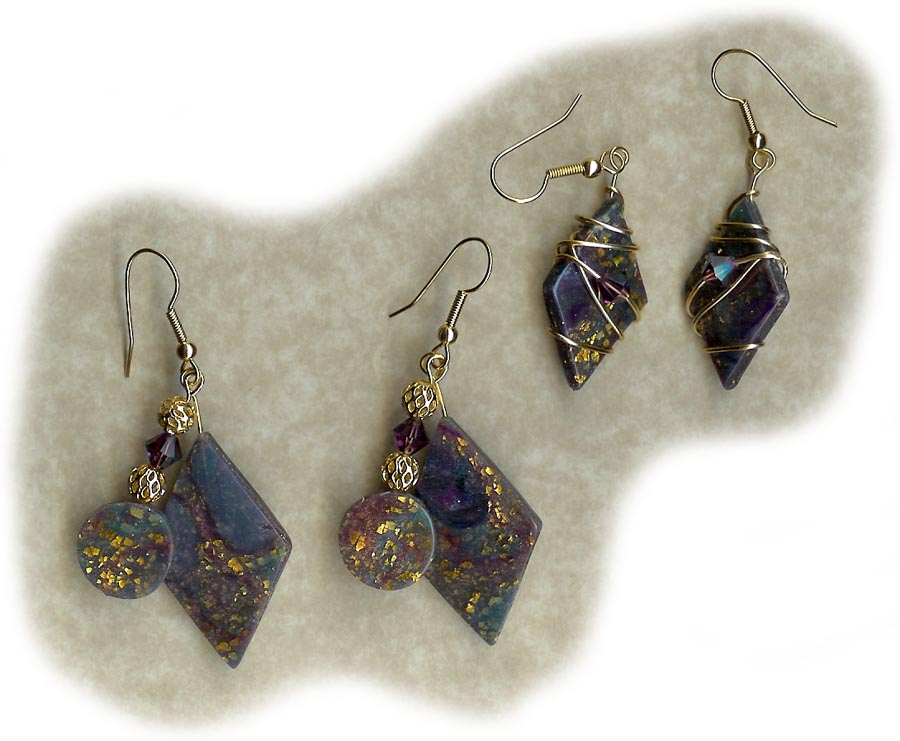 mokume gane with wire work and crystals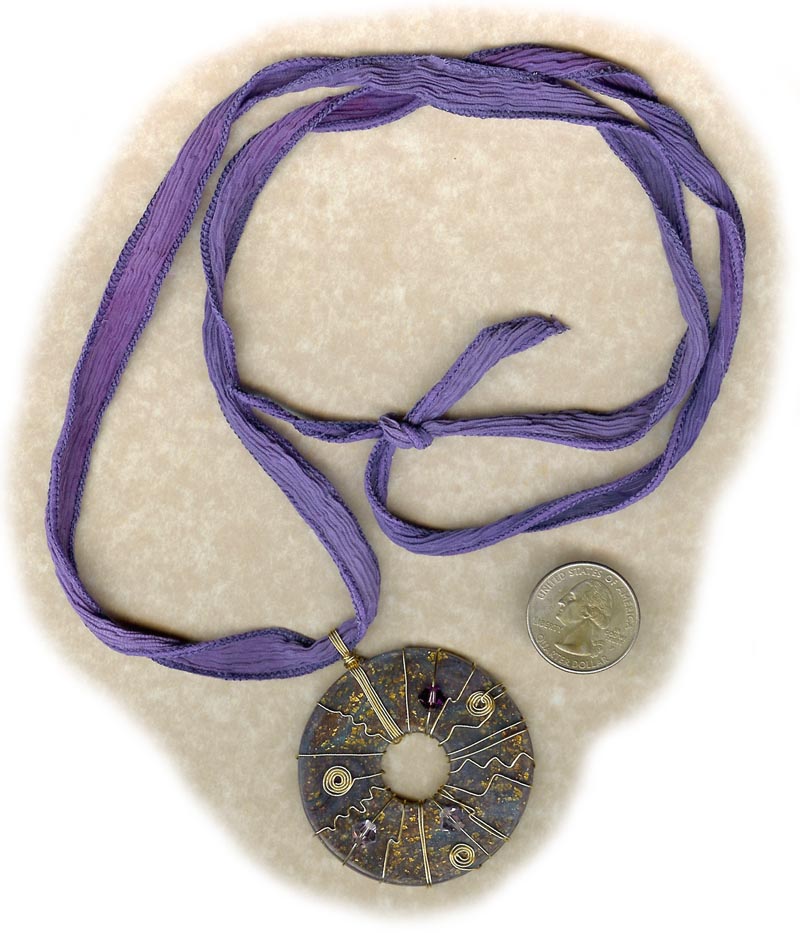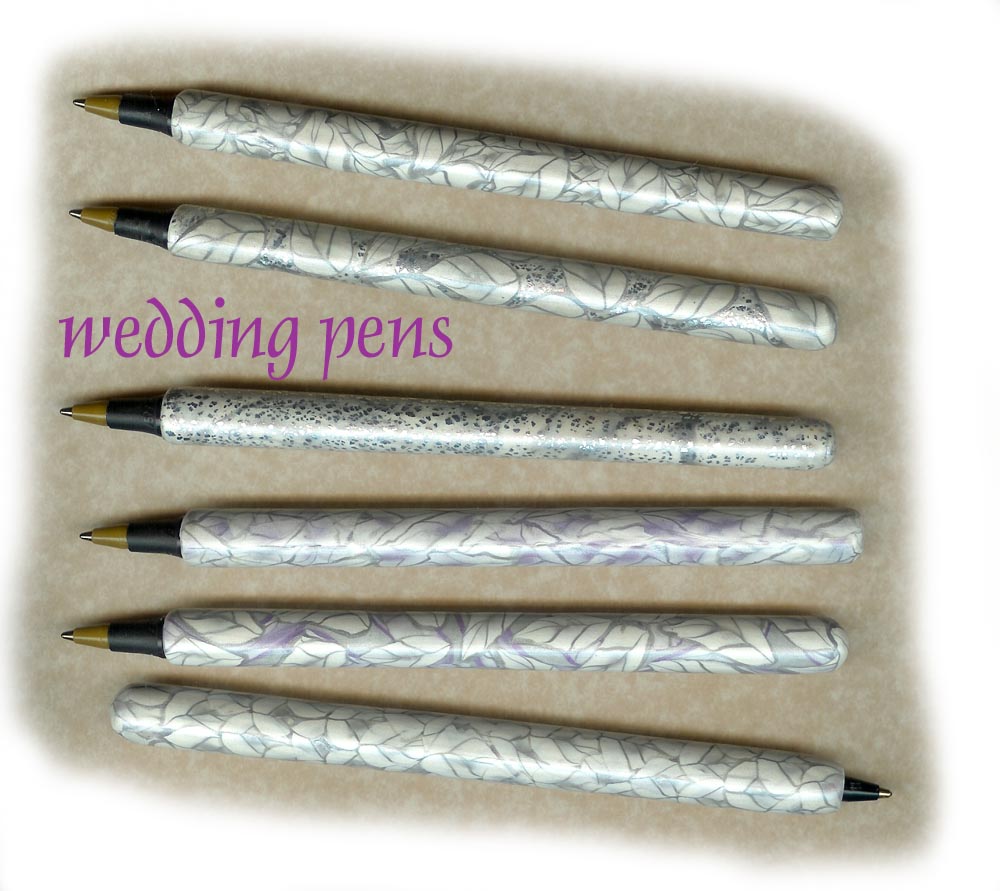 I made these pens for a wedding registry at my sister's wedding
cane work beads mixed with other beads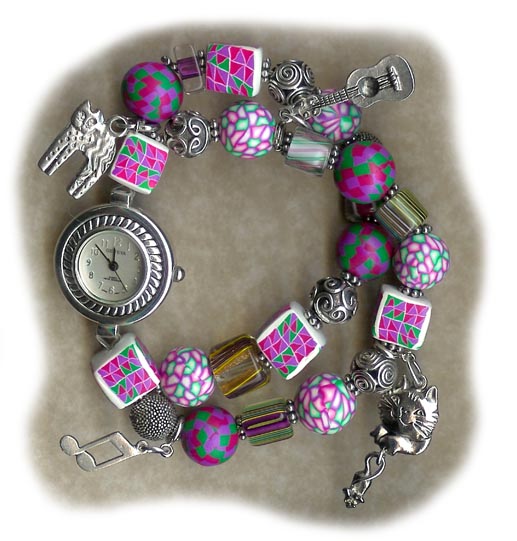 This is my everyday watch
Missy's watch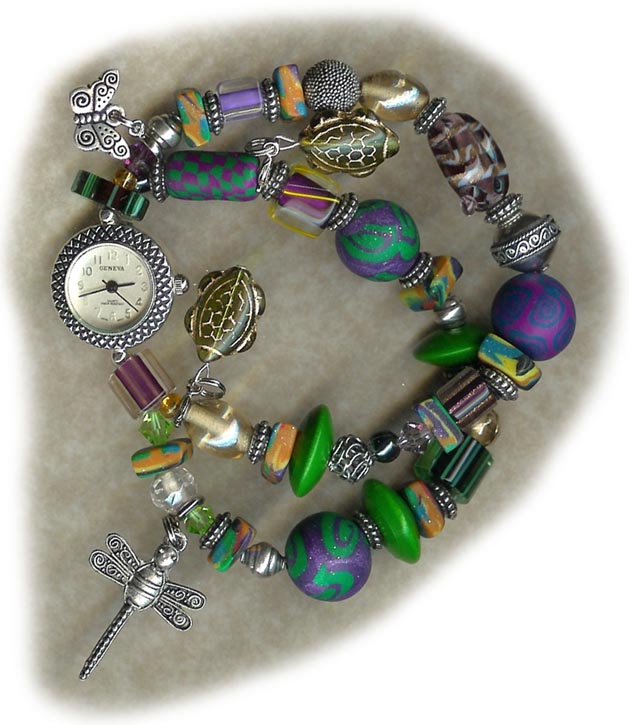 I made this custom watch for my sister to give as a gift to her best friend, Missy
My sister adopted these little kitties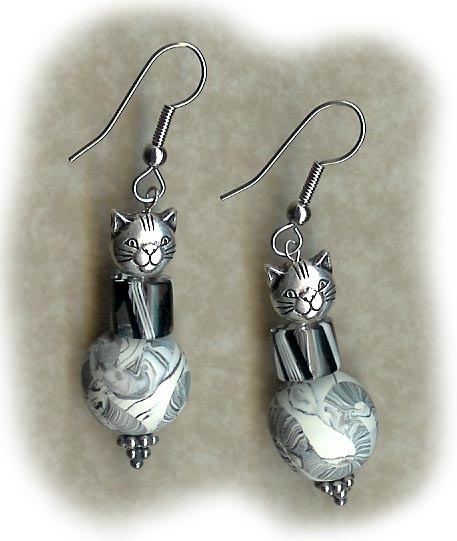 Look for more new items on this page soon!
email me if you would like info on my jewelry:
(leave out the NOSPAM)