Hi, I'm Meredith Harley Inserra and I live in New Bern, NC, not far from the Atlantic Ocean. I have been creating polymer clay jewelry since around 2001, but I have been creating jewelry and other original crafts for many, many years. I also enjoy doing stained glass, caligraphy, sewing, beading, among others. My "day job" is teaching Music at Bangert Elementary School to grades Kindergarten through 5. You can view my music teaching web site

HERE

.
I have a Bachelor of Music from the University of North Carolina at Greensboro and a Master of Music from East Carolina University. Plus, I attended the University of Edinburgh in Scotland for 5 years to conduct research in traditional Scottish singing at the department of Scottish Studies.
I married Paul Inserra in October 1999 and we have 5 cats and a dog. Paul has grown children from a previous marriage, which made me a step-mother AND step-grandmother overnight! I'm a lousey housekeeper and a mediocre cook, but I'm really good at eating.
Meredith and Paul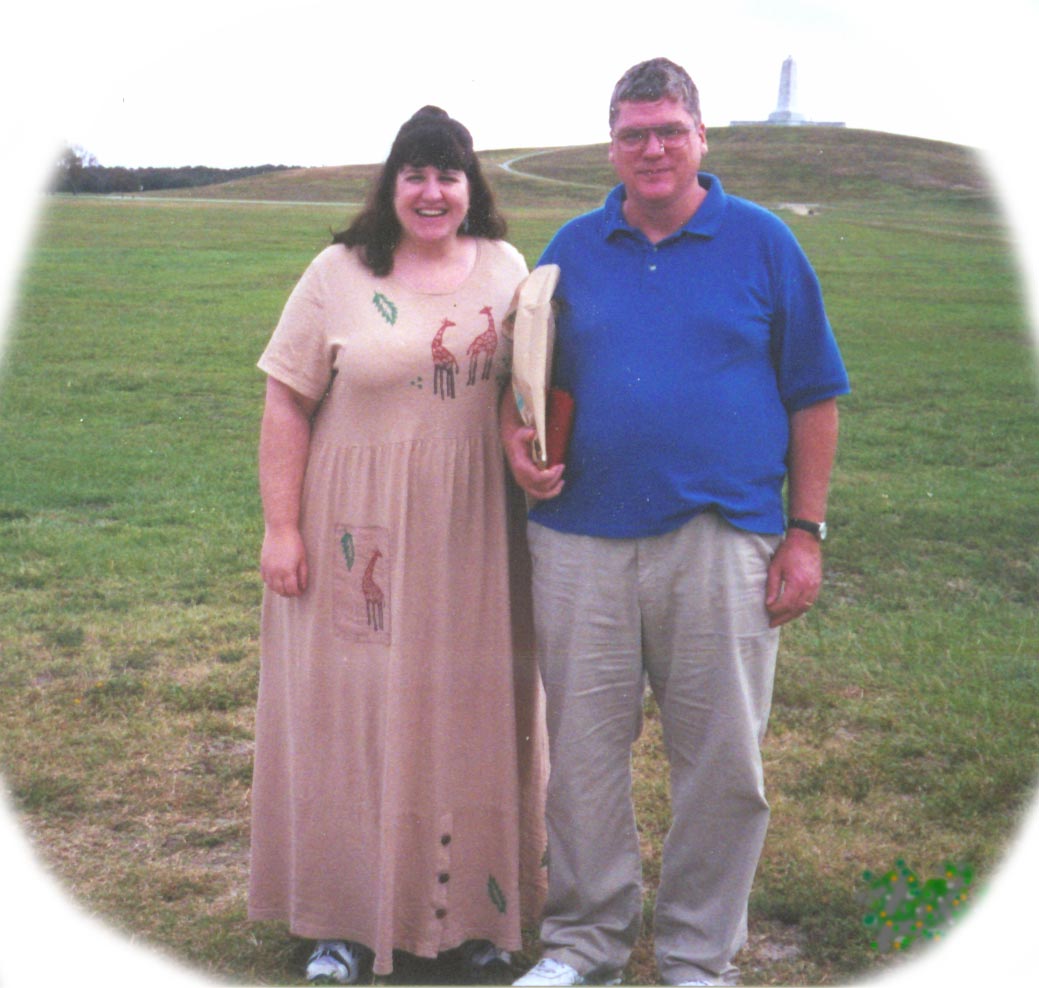 This picture was taken on our honeymoon, Oct 1999 on the Outer Banks of NC
Here's my creative workspace
This is where I do all my polymer clay work and most of my other crafts too